Asphalt 9 Legend game – The racing legend is back
In general, the interface of Asphalt 9 does not change very much compared to Asphalt 8. For me, this is still one of the interface that is quite confused when looking at the first time and the color is somewhat gaudy. Talking about this UI / UX of Asphalt 9, I can hardly appreciate it, because Gameloft crammed too much information on a tiny phone at the same time from the main interface.
If your device can be adjusted up to the highest graphics level, you will feel how much Asphalt 9 is improved in terms of image. The racing car images become clearer and more authentic. The nitro effect also becomes more eye-catching with colorful wind splashes covering the body.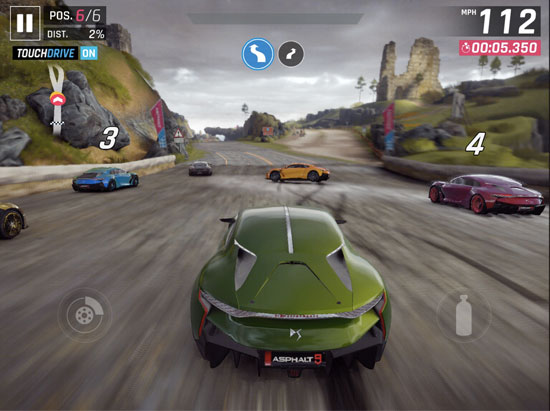 The effects of breaking down when obstacles and obstacles along the road are also much improved, in accordance with the rhythm, the pace of racing very fast. Even the elements of weather such as rain and surroundings become much more authentic. My assessment is that this type of racing makes it easier for players to drive, to focus on driving better. With this driving style, you will never miss nitro or miss flying mats to tumble.
If you are still unfamiliar with this style of play or like "Hardcore" style, you can return to the tilt mode to control. I also like this kind of car tilt because it is very interesting when you can completely drive the car according to your wishes and experience more enjoyable.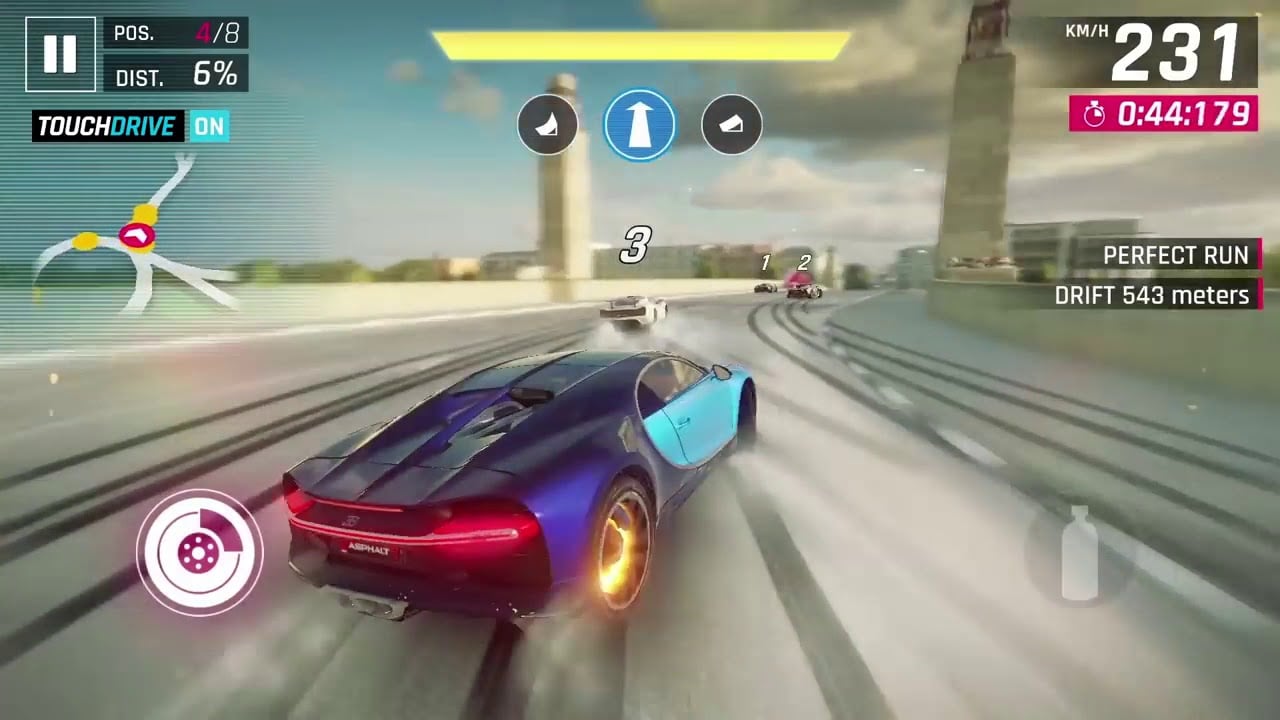 Regardless of a game that requires revenue to build and develop the game, the game can be maintained. As rampant Asphalt 8: Airbone hacked, Gameloft lost revenue, making Asphalt 9: Legend need to have improvements to prevent this problem.
In general, Asphalt 9 is one of the outstanding improvements of Gameloft with the series of mobile racing games, from gameplay to sound are lively and attractive to players. The bad points still exist are the design of the interface and the attraction can cause the number of players to decrease.