Racing games have become hugely popular among players of all demographics. The increased access to gaming titles and the surge in gaming providers can be credited for this. In 2019, there are numerous racing titles that ardent gamers can enjoy.
Some of the best include:
Forza Horizon 4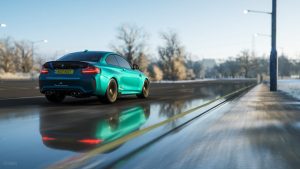 This is a thrilling ten-hour challenge, whose theme will take you around near-real driving areas in the UK. Compete through the tough islands of Scotland, make the most out of the Lake District coast and get a feel of the British villages.
The title is developed by Playground; that alone should say a lot to any gamer worth their salt. The changing road conditions as seasons change mean you cannot easily master routes, so the challenge really never ends.
Shift 2
Shift-2's greatest selling point, that brings it to the cream of 2019 racing titles, is its realistic interface. If you ever felt like you were driving a real car in a game, then Shift-2 will prove that experience was nothing. The landscape comes into view in pretty much the same way you would see things in real life.
The handling of cars is not for novice drivers, but players who have grown in the game will enjoy its immense capabilities.
Dirty Rally 2.0
This is a game for real race-drivers. A good understanding of pace notes will be necessary here as the co-driver is an important asset in navigation. It tests to the limit the driver's ability to take instructions and process them quickly. You must also be able to work with the singular vision to make it in this 2019 challenge.
iRacing
iRacing brings a new level of seriousness to gaming. It enforces rules as if any violations would lead to actual crashes. That, however, is what makes it a game worth playing. The title needs hours of practice to master, but any rule you grasp gives you a significant advantage over your competitors.