Switchblade – The world's first MOBA racing game
Switchblade is the first way from publisher Lucid Games. Switchblade is a MOBA online racing game released on the PC and PlayStation 4 platforms. It is made up of a team of veteran developers from Bizarre Creations, publisher of popular titles Project Gotham Racing and Blur.
Switchblade features 5v5 combat similar to the featured MOBA games, with separate classes. Turrets with powerful combat abilities and friendly crowds that you need to escort.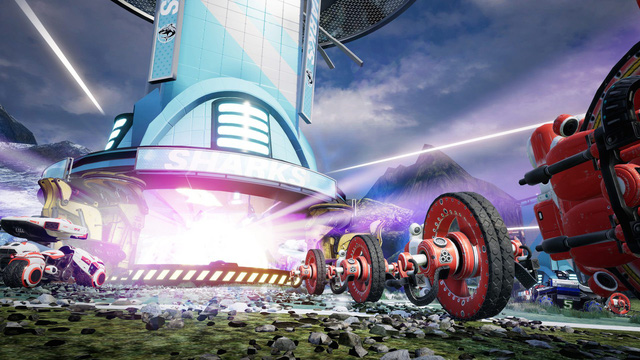 Some of the screenshots from the game made things seem revealed a bit more clearly. Things that you'll obviously be interested in in a game that uses cars instead of warriors. There is also a special emphasis on your driver as he can switch between vehicles in a match.
All of this provides a perfect blend of a bit of the action of traditional MOBA games. There are some such as the Twisted Metal series that bring a pure fighting experience with pit cars, or a new feeling of football in Rocket League.
Games that use vehicles as a means to "join the war" often occupy a rather special position in the hearts of players because of their very own appeal. Developer Lucid Games has a similar idea when incorporating MOBA in the battle tank experience and Switchblade is the result.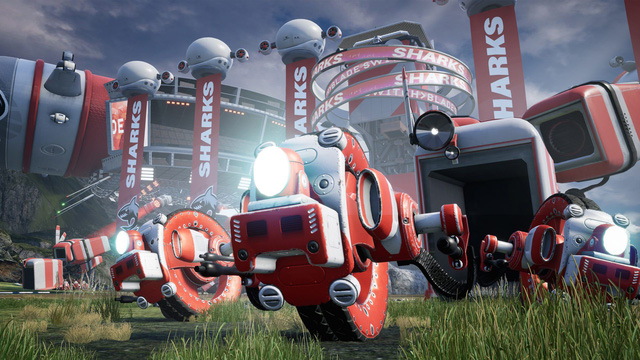 Basically, Switchblade is a free-to-play game with the familiar 5v5 MOBA gameplay. The game gives me a pretty interesting and interesting feeling, a mix of tactical elements in DotA 2 game and fighting style in Twisted Metal game.
The developer has been quite successful in combining the team-based strategy gameplay of the MOBA genre. Along with the fast paced combat of the cars into Switchblade. It offers a very exciting experience. Players will join one of two groups of five players each with the goal of breaking the opponent's tower.