Do you want to go on an adrenaline trip which you'll not forget any time soon? Various online games are made explicitly for entertaining you and gauging your racing skills on your phone. Here's a rundown of the best and latest three online games you want to try in 2019.
Asphalt 9: Legends
Asphalt 9: Legends is perhaps the latest entry in 2019 racing games. Available on the Google Play store, you can download the game and play it offline. Also, you can compete against online opponents, but to save yourself any possible embarrassment, you need to be super fast and wild. The controls are more or less the same as other games, but for a start, you want to use the "TouchDrive" as you sharpen your skills. The gorgeous graphics ensure that you get the most out of this game. You have the options of paying or working your way through the career ladder to level up.
Beach Buggy Racing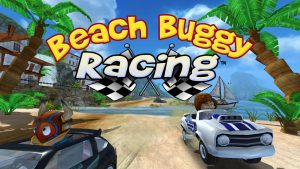 If you want an easy-to-play racing game, then you may consider downloading the newest entrant: Beach Buggy Racing. You want to avoid impacts against fellow racers and animals to ensure that you hit progressive checkpoints in time, collect points, and upgrade. This game comes with polished graphics and is accompanied by some outstanding audio to keep you glued to your screen. Plus, it has multiple control options, including Bluetooth controllers.
Horizon Chase
Do you want a game which makes you tour the world within minutes and from the comfort of your seat? Horizon Chase World Tour is reminiscent of the old arcade games where you span more than 30 cities, and you've to race past 20 opponents to be champion. As with other top racing games, Horizon Chase has bright, colourful graphics and features more than 70 tracks. Win your races to upgrade and unlock 16 additional cars.
All these games are readily available on all Android phones and are free to download.