F1 racing – such an adventurous sport (Part 2)
There are always a lot of audiences watching the F1 tournament. At the same time, the organizers will solve the situation by raising the red flag with the following rules. If the riders only finish under 3 rounds: the race will start again.
If the driver completes 3 rounds to less than 3/4 of the total number of races: continue the race after overcoming the problem, preserving the result when the red flag is issued.
Completed more than 3/4 of the total number of laps: normally the organizers will announce the result, calculated at the time before the red flag is given 2 laps (eg the flag is given in round 50 , the result will be based on the 48th lap.
Sports of science and speed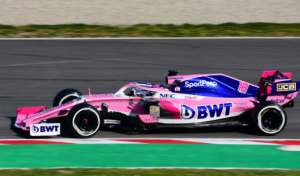 F1 racing cars can be considered as one of the fastest cars in the world with a maximum speed of up to 350 km/h. However, depending on the rules of the organizers, F1 racing cars can run from 320 – 350 km/h.
The annual international tournament takes place from March to November, held around the world from Italy to Germany, from Bahrain to Japan or the Principality of Monaco.
There are two main prize structures given to individuals and teams, each worth up to millions of dollars. However, this figure is not really towering compared to the cost that F1 teams have spent on research and development of vehicle engines.
Disclosure from the media said that each F1 racing team can spend an average of several hundred million dollars per year.
Before entering the 2018 F1 season, British driver Lewis Hamilton hopes to successfully defend the No. 1 spot and balance the record of the 1950s Argentine legend Juan Manuel Fangio with five world championships. Lewis Hamilton has won four world championships in individual and team categories, which is expected to mark a new milestone.
For the past 20 years, Sebastian Vettel is one of the other illustrious riders. Before joining Ferrari in 2015, Vettel had an absolute dominance with Red Bull Racing with 38 victories, 44 pole and 4 world championships.