Malaysian GP Racing – Winning a fair game against the champions
The 7th rank day is Yamaha's internal battle for pole position. Marc Marquez understands that his chances are very low, but he still finds ways to get a high position. Therefore, he lost to his young opponent Fabio Quartararo in the deciding run. Cold tires, losing traction caused him to have an accident in crab 2 and had to start from 11th place.
Meanwhile Quartararo went on to set a new record in Sepang with a 1 minute 58,303 pole lap, beating Vinales in just 0.13 seconds in 2nd place. The 5th Pole was more meaningful when it took place on the home turf of SRT Petronas race team at Sepang. And the other steering wheel Franco Morbidelli is also in the first starting row with 3rd place.
However, a dream Saturday of Petronas was soon surprised by the start of the main race. Both Quartararo and Morbidelli are different from previous races. They quickly fell to 6th and 7th place in the first round. In the opposite direction, Marquez from 11th place had an unbelievable start, surpassing the top 5 when going to the 2nd bend of champions.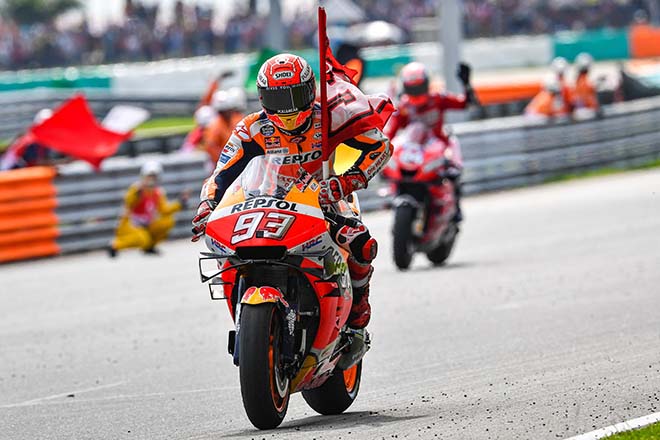 He rose to No. 1 from the start, started to create distance soon after and was more than the group chasing nearly 0.5 seconds when the first round was completed. Since then, the gap has only widened, not narrowed again, even though the back is a mighty Marquez.
The steering wheel number 93 tried to close the gap in the remaining 18 laps but couldn't with the great speed of the Yamaha M1. Perhaps the determination to return after the defeat at Phillip Island made Vinales more mature at Sepang.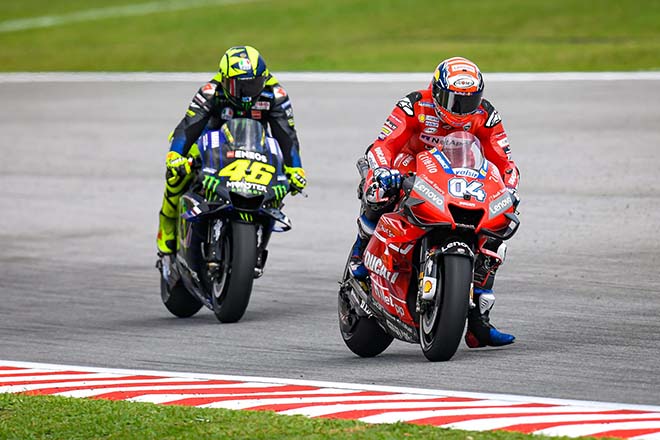 Marquez added 20 points to the second place, officially breaking MotoGP's record of the number of 1 season with 395 points. But he was still able to establish a more 'terrible' achievement in the final stage, which is to pass the 400 point mark. The task is not too difficult for the champion.