Selected Free Online Driving Games That You Should Dive into Right Now (part 1)
Driving games are not just a form of entertainment to people but serve as a guide for you to be familiar with the different functions of a vehicle's different parts. For example, in driving simulation games, you have a fantastic chance to experience various scenarios that you can encounter in real life. It will put your alertness, agility, as well as other driving skills to the test. Your parking skills can also be improved when you play parking games.
Online playing of these games has become increasingly popular these days. Amid technological advancements, programmers are continuously improving this genre of games to bring players a more realistic experience. If you're looking for some impressive driving games, the list below may be helpful.
1. Zombie Derby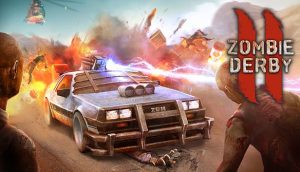 In this fun racing game, you are a truck driver. It's your job to deliver goods to various cities. There is a problem, however! The world is on the verge of a zombie apocalypse! You're asked to continue to drive as a survivor and do your best to kill as many zombies as you can.
Before you start, you can learn the game's basics and controls through the tutorial. As soon as you have completed the tutorial, you can start trying and conquering the individual levels. During the levels, you're required to smash as many zombies as you can. It's also possible for you to do flips and tricks to score more points. When you have completed a level, you can buy upgrades using your points! As your fuel levels and ammo are limited, use them with care. If you manage to reach the safe point in each level, you can move on to the next stage.
For the game controls, accelerate using W or the up arrow. Shoot by using the Spacebar, and Left-shift to boost the speed.
Are you ready to delve into the game? Can you survive in your truck?