Selected Free Online Driving Games That You Should Dive into Right Now (part 3)
Impossible Moto Stunts –

This third-person driving game is brilliant. 
This third-person driving game is brilliant. Mount your motorbike and show off your stunt skills! You're asked to move around the map, perform different stunts, and gather the golden cups as you drive. You have to do this within the allotted time. 
As the game is challenging, you must show your driving skills! Your nitro speed boost can help you beat the clock and arrive at the cups in time, so don't forget to use it.
For the controls, use WASD or the arrow keys to ride. Rely on 1234 to change the bike model. Hit Shift to use your nitro. Use the handbrake with the Spacebar. Restart the level with R. 
Are you ready to prove yourself as an epic stunt driver?
Drift Club –

Make sure you try this game!
In this excellent driving game, the art of drifting is a must if you want to do well. Different levels require you to drift through different required points before you race over the finish line. There is a time limit, which means you must drive at high speeds while you're handling the car and drifting around each corner.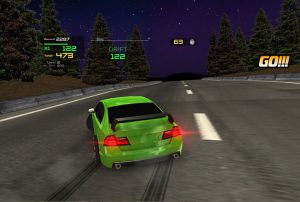 Eight different car models are available for you to choose from. All are unique in design and performance. Pick your favorite and hit the road. Use the coins you earn in each stage to exchange for new car models. Have fun!
The controls are smooth. Open the menu with ESC. 
Stunt Simulator –

This game is worth a try!
You can test your driving skills to the max in this original driving game! Jump behind a gasoline, turbo-injected car's wheel and speed around the city streets doing crazy stunts and tricks at every opportunity you get. As the live-in game points system recognizes each stunt you perform, you will be rewarded for each trick.
Grab the opportunity to go wild in the streets because there is no law enforcement! As other AI drivers are going around the city, keep an eye out. You have ten different car types of driving, including sport, truck, race, APC, coupe, compact, and muscle. Have fun!
Use WASD or the arrow keys to control the car. Reset your vehicle with Tab. Hit the Spacebar to use the handbrake. You have left/right shift to change the gear. To use your nitro, rely on Ctrl.