Top hottest HTML5 racing games 
Daily life is tedious, with repetitive tasks that delay your life and cause a lack of motivation. It's time to change everything and start your new day with the fun, exciting and adventurous sensations I bet that your heart will beat faster with every racing game below. Here are the five most exciting games that will help you refresh your life and have great moments of relaxation. 
Street Pursuit is one of most significant car driving genre which is built with HTML5 to run smoothly on any PC. Put yourself in the limit of time is the best way to help you train your reflexes and deal with situations. Specifically, within a minute you have to control your car around the city to get as much money as possible The engine is roaring and waiting for you to explore the exciting race. Make sure you stay away from the cops because you will lose money when stabbing their car.
Follow the exciting racing journey is Turbotastic, which is a beautiful retro racing game. Control your racing car to collect as many power-ups as you can aiming at upgrading your racing car into a monster truck. In this game, you can freely immerse yourself into the world of speed, and the fast cars that will bring great entertainment.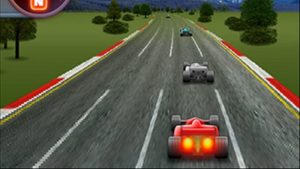 If you are a big fan of the racing game or rave about the scenes in Fast and the Furious film series, Sprint Club Nitro is a flawless option for you. The fast cars are filled full of actions and challenges. Among nine levels, you must fight 20 rival cars by taking advance of the nitro which enables your cars to run faster and maintain speed on the race. Collisions on the track are an absolute must to avoid aiming at getting high scores and surviving. If you want to have a better car, you purchase the necessary equipment for the car's upgrade from the shop.